If you had told me I'd be a zucchini fan years ago I'd call you crazy. My sister had a bunch of extra zucchini one year so I tried zucchini bread (not the biggest fan) and baked zucchini and the latter I love! It's crispy but juicy and this recipe is both super delicious and seems pretty healthy as well (sorry no clue how to gauge calories in something). This is a perfect quick recipe to make on the fly. I enjoy it for a summer lunch quite often. Enjoy!
4 zucchini cut into 8 or 16 pieces
1/2 cup parmesan cheese
1 teaspoon thyme
1 teaspoon oregano
1 teaspoon basil
1/4 teaspoon garlic powder
A dash of salt and pepper
2 tablespoons olive oil
2 tablespoon parsley
Spaghetti Sauce (optional)
DIRECTIONS
Preheat oven to 350 degrees
Cover baking sheet in tin foil. Place cooling rack on top and grease with butter.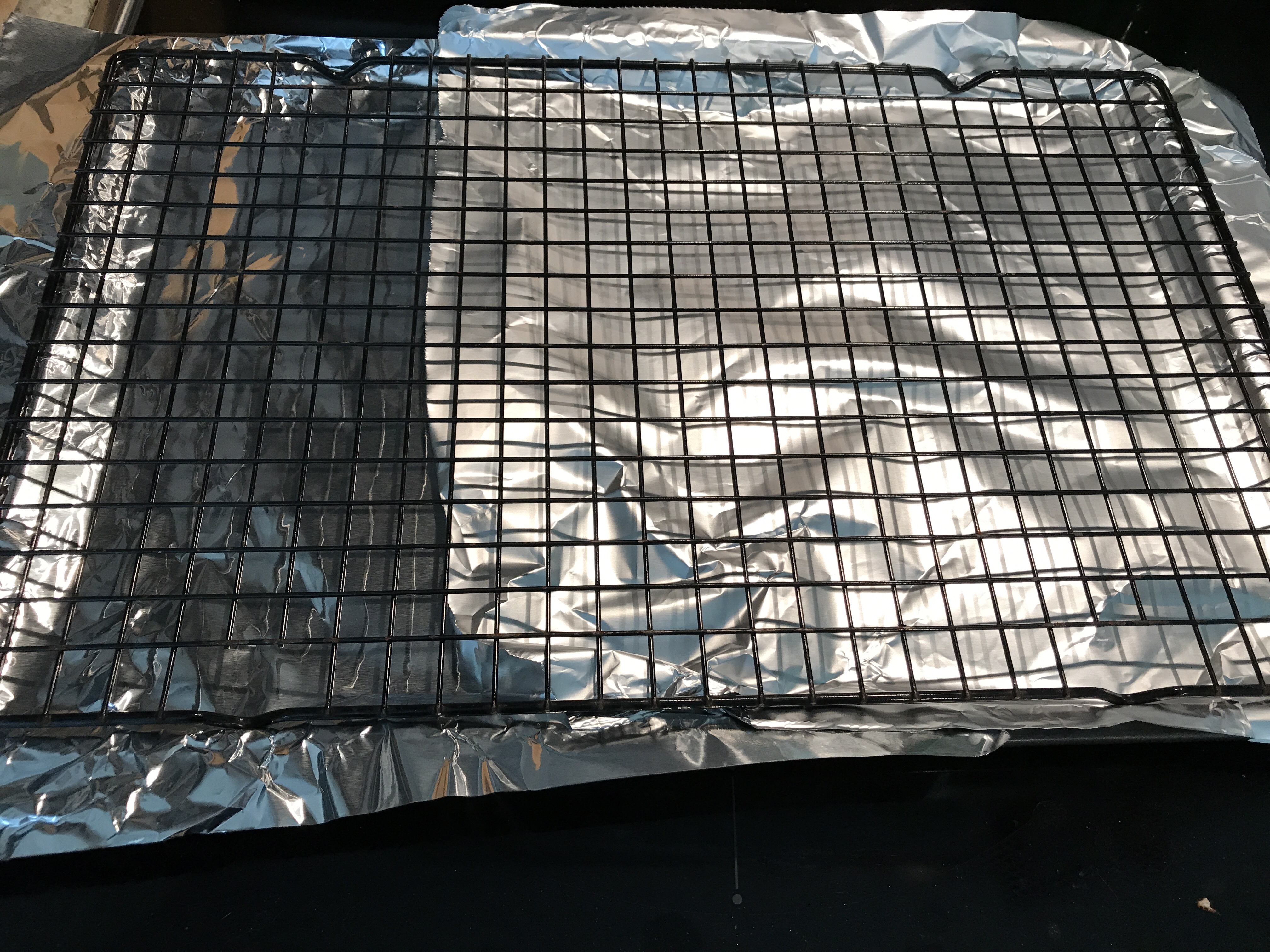 Wash and cut zucchini and cut to preference – 8 slices per zucchini will be juicier 16 will be crisper.
Place zucchini in gallon size ziploc bag. Add olive oil, seal bag and shake to coat.
Add remaining ingredients into ziploc bag. Seal and shake to coat.
Place slices on cooling rack and cook for 15 minutes then broil for 3 minutes.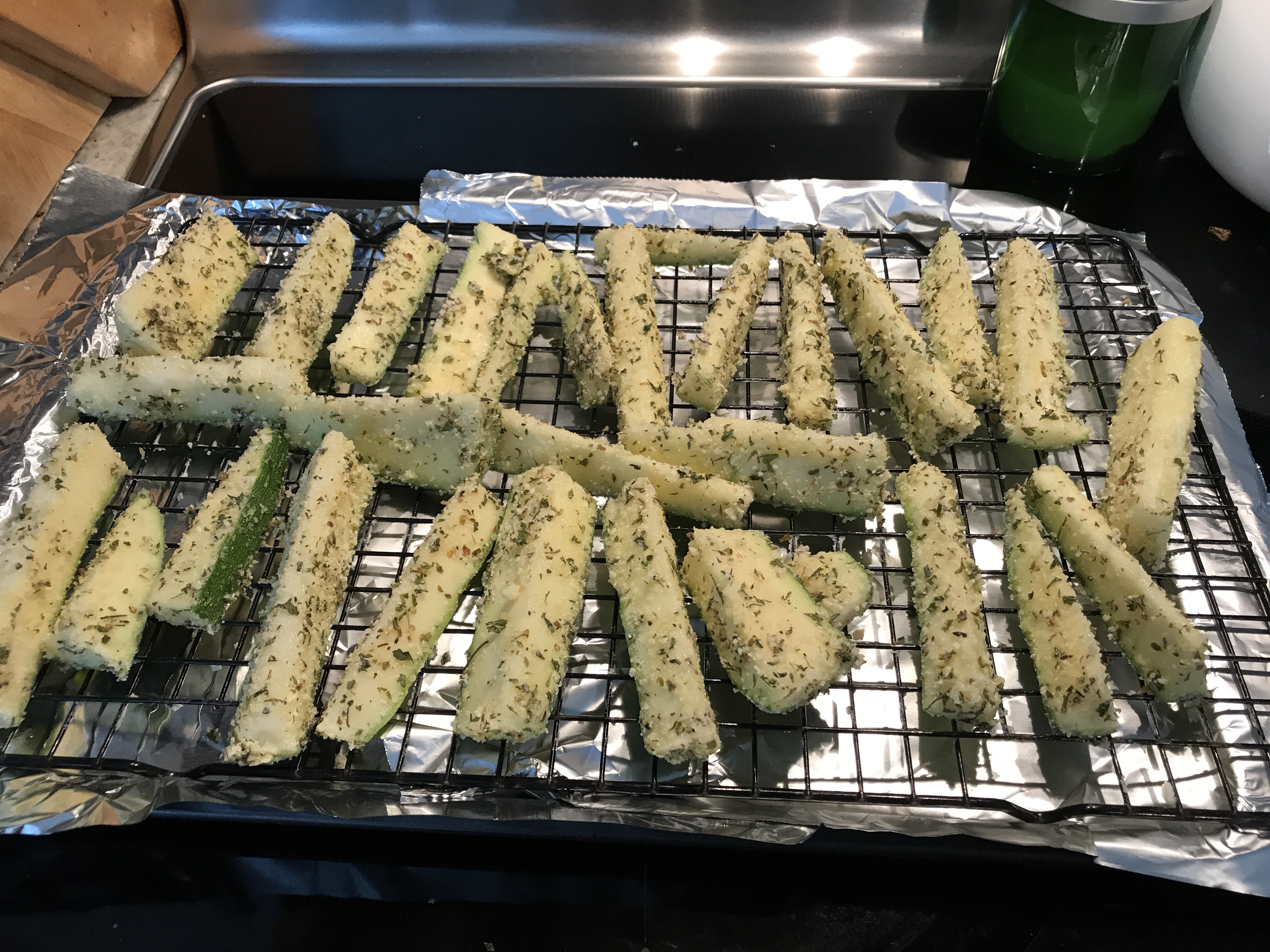 Remove from oven, serve immediately.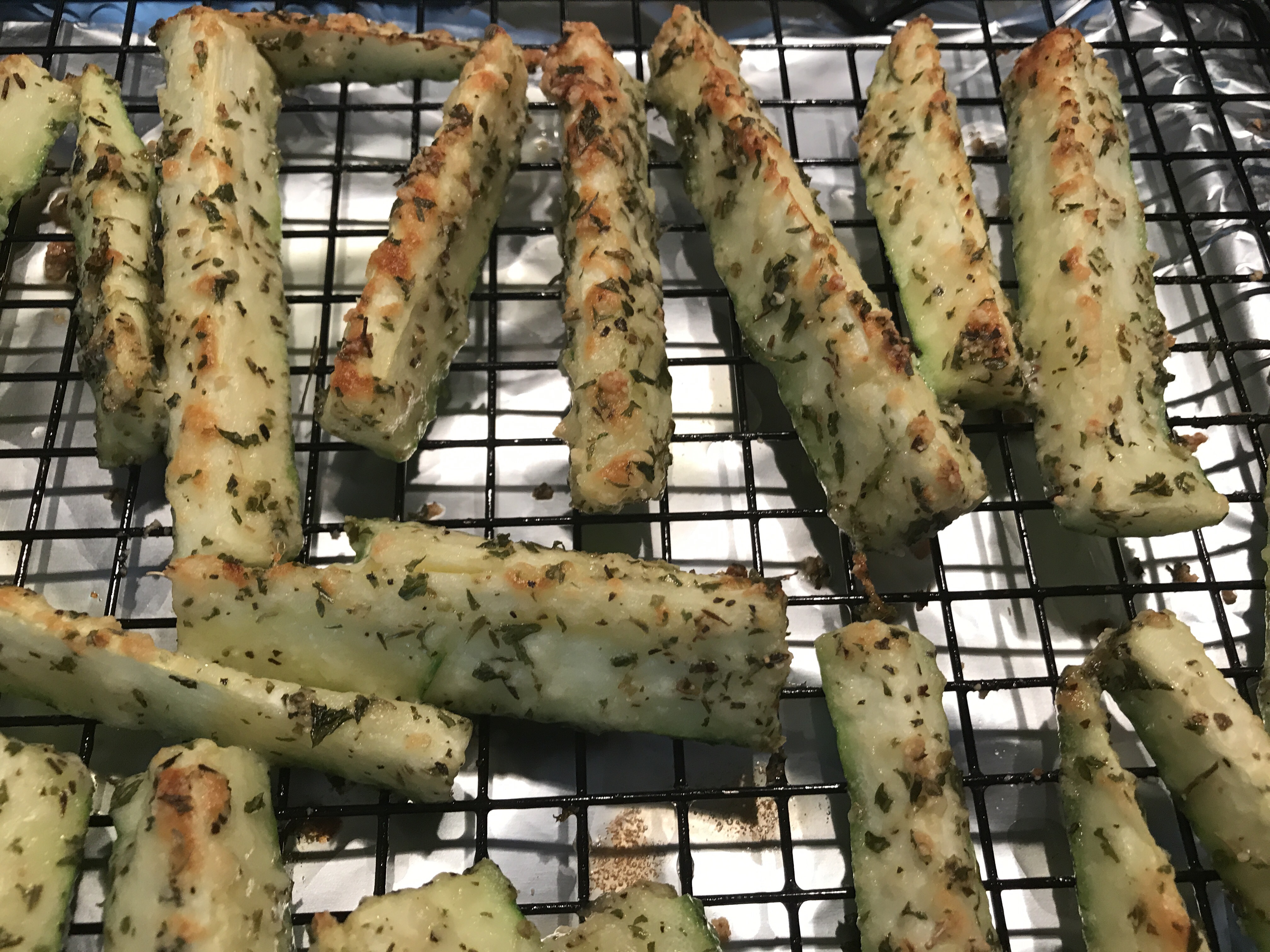 Serve with a side of spaghetti sauce for dipping. (Wegmans organic roasted garlic is delicious).
Sooooo good! Bon appetit!