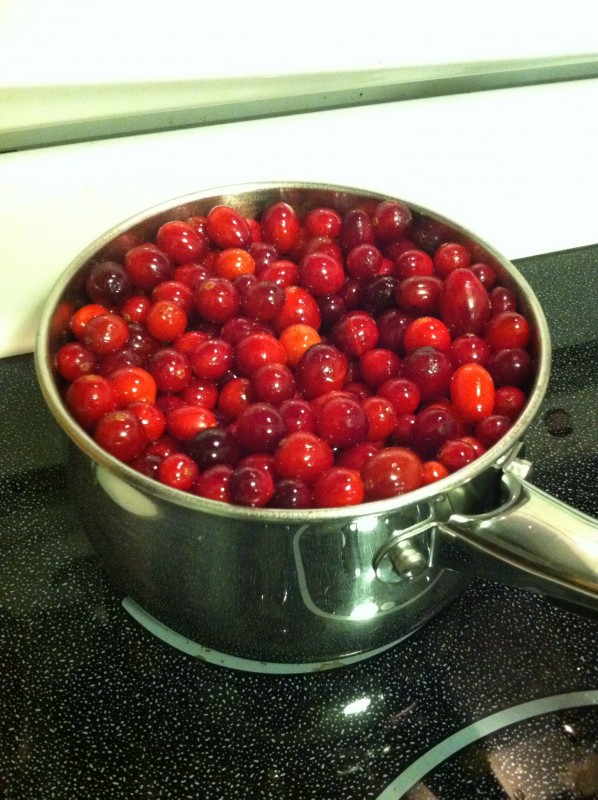 I was never the biggest fan of cranberry sauce, but making it from scratch it is absolutely delicious and our 2 middle children LOVE it.  We have it for Thanksgiving spread it over turkey, but a week or so later the kids beg for more so we end up making a couple extra batches to eat plain.
EASY CRANBERRY SAUCE
1 bag of cranberries
1 cinnamon stick
1 cup sugar
1/4 tsp cloves
1 tbsp orange juice
1 cup water
Bring 1 cup of water to a boil in a medium saucepan then add sugar and cook until dissolved. Add cranberries, cinnamon stick and orange juice and cook about 15 minutes until cranberries cook down (they will go from looking like cranberries to being easily smushed with a fork).
Stir mixture lightly crushing the cranberries to make sure no cranberries are left whole. Serve warm or cover and refrigerate for later.
I personally love it warm and spread over a piece of Thanksgiving turkey, yum!