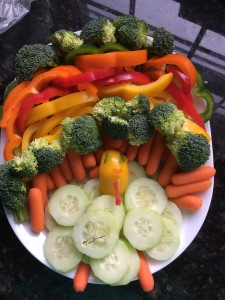 I signed up to bring an item to my son's Kindergarten Thanksgiving party, my first choice was goldfish, my second was vegetables. My hopes were for the goldfish as we're moving ad life is crazy(when is it not though), but I was assigned vegetables so I decided to make the best of it. I logged into pinterest and looked around for vegetable ideas and came across versions of Turkey Vegetable Trays.
Here is what I ended up with, it's far from perfect but my kids loved it. Although it was to be for the party, it ended up being cancelled due to snow , so since I had the ingredients I decided to make it anyway. Have fun creating it, don't stress yourself out, it's not going to be perfect and most people won't even notice what you think is "messed up". Try it, it's fun and I'm sure you'll do a great job!
STEP 1: Create the body. I kept it simple and used cucumbers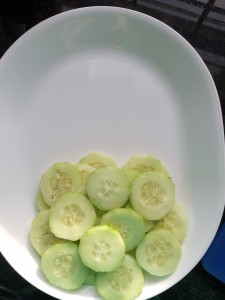 STEP 2: Start adding a layer of feathers, I used bagged baby carrots and celery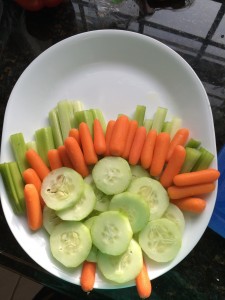 STEP 3: Add more feathers using colored peppers (I used red, green orange and yellow), and top it off with cut broccoli.
Here's the finished product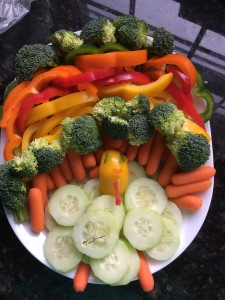 Good luck!