We hosted Thanksgiving dinner this year and one thing that I definitely wanted to do was create individual place cards.  It's a great way to personalize place settings and avoid confusion as who will to sit where (in our case all the kids wanted to sit next to their Grandparents).
I found a simple template online and then printed it on watercolor paper which I had to trim the edges off to be able to fit it into the printer.  The advantages of using watercolor paper is that it is thick enough to easily stay standing, and it also has a sophisticated texture to it.  I printed a few per paper, then wrote the names on each card and I think it turned out pretty well!  Are you a fan of place cards?  Let us know in the comments below!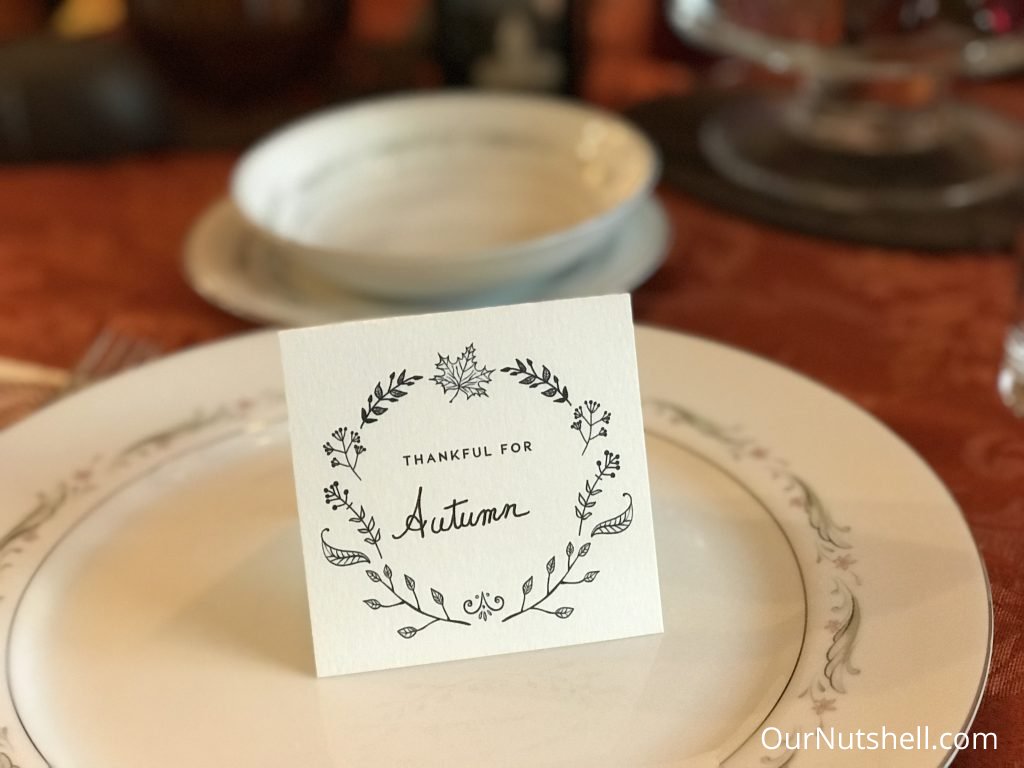 This posts contains an affiliate link, so if you click and purchase we do get a commission at no additional cost to you. Please do your own research before purchasing, but we ONLY recommend products that we LOVE!